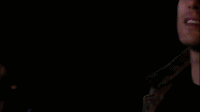 What you'll find here, among other things :
2 Broke Girls, Bones, Buffy The Vampire Slayer, Community, Glee, Hart of Dixie, Hawaii Five-O, HIMYM, Justified, Once Upon A Time, Psych, Suits, Supernatural, The Big Bang Theory, The Good Wife, The Vampire Diaries, The Walking Dead, Veronica Mars, White Collar, X-Files.
Science stuff.
Anything that catches my eyes, really.